If you are using Mac OS and want to play multi video formats through a single video player then you can choose the Elmedia Video Player from the Mac App Store and can download it from there easily. The Elmedia Video Playeris a video player for Mac OS that can play multiple video formats within a single app and keep all the dedicated format video formats away from your system and saves your memory covered by these multiple video players for multiple video formats.
Description
The Elmedia Video Player can play file virtually through it irrespective of the file format. The format supported by the video players are FLV, MP4, AVI, MOV, DAT, MKV, MP3, FLAC, M4V or any other common format. You do not need any additional codecs or plugins to use multiple video format through the single app, this app has everything you need for your files playback. Elmedia Player can fix any issues of bad sync with audio in original video file and make it usable.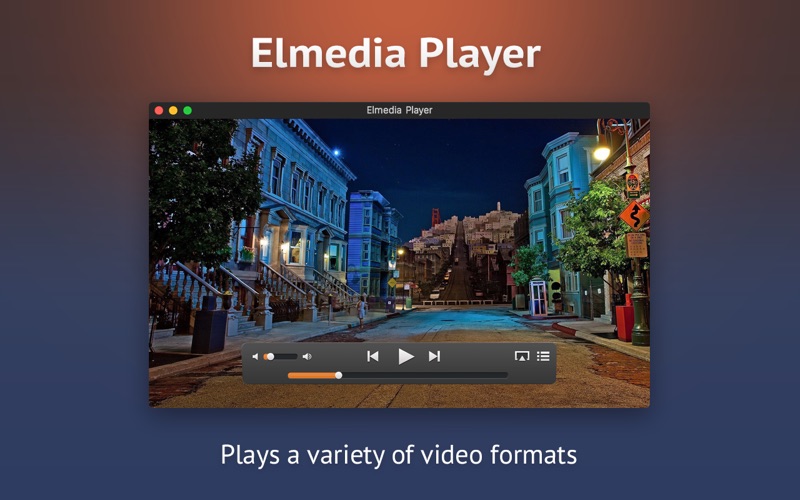 Why to use the Elmedia Video Player?
This app available at the Mac App store enables you to play multiple video formats through single player and you need not to keep multiple video players for various files. This property of the video player makes it more usable as when you are using it, the various media players that are consuming your disk space when deleted will release that space and you can better use your system with greater speed and performance. The sync audio and video Mac option in the player make it more interesting.
About latest Version 6.8
In this latest version of the app you are allowed to control the speed of your video. Considering all the feedback provided by its user, the development team had removed all the bugs and fixed them for a better user experience. The new video screen is able to show better quality pictures smoothly. Still, after designing a wonderful interface the team is still working for its better user experience.